Reading
Curriculum Rationale

In ensuring that 'Better Never Stops', our English curriculum aims to ensure that:
Our pupils grow to be individuals that habitually read widely, both for pleasure and for information, as a result of teaching practices that ensures 'every child can'.
Pupils become confident, articulate speakers, enjoying the opportunity to, and are able to, speak, perform, present and debate confidently so that they are equipped with the skills for their future careers/employment.
Pupils appreciate our rich and varied literacy heritage.
Pupils are engaged, confident and able writers – writing clearly, accurately and coherently for a range of contexts, purposes and audiences – so that they are equipped with the writing skills for a range of situations they may encounter in their later lives.
Pupils are resilient writers, constantly editing and improving their work in aspiring to better themselves as learners so that they can build the skills of reflection, creativity and perseverance.
Pupils take pride in their handwriting as a result of perseverance and stamina.
We believe that the importance of developing reading competence cannot be overstated as it is the fundamental facilitator of much learning throughout life. Children must be encouraged to become independent, knowledgeable and reflective readers.
If a child is unable to read, he/she cannot get on in life.
Curriculum Intent
Reading is the centrepiece of our curriculum design.
Our clear curriculum intent - see Reading Progression at the bottom of the page) outlines the intended knowledge and skills that pupils learn in reading throughout their course of study at Spa Academy Askern. This ensures that the teaching of reading
across school is sequential and progressive, building upon pupils' prior knowledge and providing appropriate challenge. Our knowledge and skills are divided into VIPERS - reflecting the reading domains of the National Curriculum. Short-term planning then ensures the intended knowledge in this document is reached through well-sequenced lessons.
Alongside this, it is our curriculum's intent that our pupils become fluent readers. Teaching (and individual reading) is adapted based on where pupils' fluency sits within the Fluency Progression document (see bottom of page). The intent is to ensure pupils become fluent readers as they move onto more challenging text.
Alongside the high-quality and challenging Literature-Led Curriculum, we ensure our pupils engage with, listen to, rehearse and perform a wide-range of poetry. Our intention behind our Poetry Spine is that pupils become familiar with key poets and their inspiring work.
Curriculum Implementation
Spa's curriculum intent is achieved through: reading lessons, reading books (including early reading) and our reading culture. Our approach to each is outlined below.
Reading Lessons
Reading lessons follow the school's Teaching & Learning principles to provide the maximise student progress. In reading specifically, we have designed - and regularly evaluate the impact of - our reading cycle.
Weekly Reading Cycle
Focus

Day 1

Fluency & Vocabulary

This session allows for children to be pre-taught vocabulary (tier two and three words) that they will encounter in their text for the week. These words will be explored and then recapped throughout the week.

We are beginning to use this session to implement echo reading and text marking as a key strategy to support fluency and comprehension.

Day 2

Retrieval

The skill of retrieval is a fundamental skill in reading and therefore is a core part of our reading sequence. This session focuses on age-appropriate retrieval of information.

Day 3 & 4

Skill Focus

Over the course of the year, we sequentially plan to achieve the intended knowledge and skills outlines in the progression document. These sessions will often begin with a more scaffolded session, focusing on a VIPERS skill and the second allowing for more independent application.

Day 5

Reading Comprehension

This session allows pupils to use mixed reading skills - revisiting and embedding previous knowledge and skills - in completing a reading comprehension. This also allows for teachers' to identify key next steps and adapt the curriculum and teaching to address these. Information from this will also feed into individual reading with pupils.
Our reading curriculum intentions are also delivered through individual reading.
It is aim that all Spa pupils are listened to read by an adult, at least,
3 times a week.
Reading Books
Spa's Aims
Spa's Approach

To deploy a rigorous approach to assessing pupils' ability to independently read.

Using our assessment system, we aim to ensure that the books pupils are given:

are demanding and challenging yet can be read independently as a result of assessing pupils' decoding, comprehension and fluency;
connect closely to the phonics knowledge pupils are taught where necessary.

PM Benchmarking allows us to identify appropriate books for pupils, based on an assessment of their word reading, fluency and comprehension.
Fluency of pupils is tracked using our fluency rubric which supports whole-class teaching and focuses when reading with individuals.
All pupils undertake a phonics assessment to identify gaps before they move on to our progressive book scheme. If pupils have phonics gaps, they follow our early reading programme (outlined below).
Senior Leaders regularly quality assure the books given to pupils, with a particular focus on our vulnerable and lower-attaining readers;
The literature in our literature spine is assessed as demanding and challenging for that year group and the link texts used in reading lessons and the wider curriculum are assessed (for example, against the lexile measurements) to ensure they too are challenging.
Early Reading
Our tracking of reading allows us to rapidly identify those pupils with gaps in their knowledge of phonics. At Spa Academy Askern we use the Read Write Inc (RWI) programme to ensure those children that still require phonics teaching make accelerated progress. Additionally, We work closely with our feeder infants to ensure that those pupils that did not pass the Y1/Y2 phonics screening and those that still need phonics embedding, recieve targeted intervention.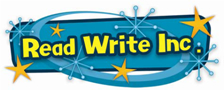 When using RWI to read the children will:
learn 44 sounds and the corresponding letter/letter groups using simple picture prompts;
learn to read words using Fred Talk;
read lively stories featuring words they have learned to sound out;
show that they comprehend the stories by answering questions.
Pupils following this programme use the Read, Write, Inc book that relates to their stage in the programme - ensuring that they are able to decode the books they read at school and at home.
Vitally, pupils following this programme continue to be a part of whole-class reading to ensure they are accessing, through scaffolds, the vocabulary, context and structures of age-appropriate texts.
Developing a 'reading culture'
Spa's Aims
Our Approach

Spa Academy strives to ensure that our pupils leave us with a love of reading that is evident in the way they:

regularly read for pleasure;
are critical readers, developing personal views on authors and genres;
understand key aspects of Britain's literary heritage;
enjoy reading and listening to stories, poems, rhymes and non-fiction.

All classes taking part in a highly-engaging Story Time for 20 minutes at the end of each school day;
Parents are invited to join their child for Storytime Together events at school;
Books are carefully selected for their contribution to pupils' cultural capital, vocabulary and potential to spark discussion in the classroom;
After lunch, our pupils and teachers (as lovers of reading themselves!) independently read. Book talk after this session, as well as discussions when choosing books, aims to develop critical readers with personal views on authors and genres;
Our fantastic reading corners, in every classroom, invite and excite pupils but also signpost pupils to new genres and authors, helping the development of personal preference;
Pupils visit the library weekly to explore and select a new book. Our library is carefully designed;
Our culture of reading is embedded in our learning environment, in every corner of our school;
Assemblies and a Storytime session each week provide the opportunity to read, listen, share and celebrate a carefully-chosen canon of poems and rhymes;
In the Summer term, the theme for our novels is classics, in which link texts allow pupils to, progressively throughout their time at Spa, understand key aspects of Britain's literary heritage;
Spa Academy is part of the community-based Doncaster Stories campaign. We are working collaboratively with schools across Doncaster to bring a love of reading to our pupils and the community of Askern and Doncaster as a whole. More information can be found here or by searching #SpaReading on our Twitter.
Curriculum Impact
We are excited to soon share with you examples of pupils' portfolio pieces.
Curriculum Leadership
| English Team Role | Staff |
| --- | --- |
| English Team Leader (& Early Reading Lead) | Mr Jack Wardle (Assistant Headteacher) |
| Reading Champion | Miss Beth Woodrow (Class Teacher) |
| Reading (T&L) Co-ordinator | Mrs Laura Roberts (Class Teacher) |
| Oracy Lead | Mrs Elaine Exley (Class Teacher) |
| Reading Champion (Parental Engagement) | Mrs Joanne Hepworth (Family Liaison) |
| Early Reading | Miss Ashleah Leighton (HLTA) |
If you would like to find out more about Reading at Spa, please contact us via the main office.