English
Curriculum Aims

In ensuring that 'Better Never Stops', our English aims to ensure that:
Our pupils grow to be individuals that habitually read widely, both for pleasure and for information, as a result of teaching practices that ensures 'every child can'.
Pupils become confident, articulate speakers, enjoying the opportunity to, and are able to, speak, perform, present and debate confidently so that they are equipped with the skills for their future careers/employment.
Pupils appreciate our rich and varied literacy heritage.
Pupils are engaged, confident and able writers – writing clearly, accurately and coherently for a range of contexts, purposes and audiences – so that they are equipped with the writing skills for a range of situations they may encounter in their later lives.
Pupils are resilient writers, constantly editing and improving their work in aspiring to better themselves as learners so that they can build the skills of reflection, creativity and perseverance.
Pupils take pride in their handwriting as a result of perseverance and stamina.
Reading
We believe that the importance of developing reading competence cannot be overstated as it is the fundamental facilitator of much learning throughout life. Children must be encouraged to become independent, knowledgeable and reflective readers. High-quality teaching is the key factor in whether or not children learn to read.
If a child is unable to read, he/she cannot get on in life.
Our Approach to Phonics
At Spa Academy Askern we use the Read Write Inc (RWI) programme to ensure those children that still require phonics teaching make accelerated progress.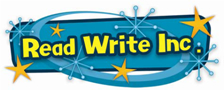 When using RWI to read the children will:
learn 44 sounds and the corresponding letter/letter groups using simple picture prompts;
learn to read words using Fred Talk;
read lively stories featuring words they have learned to sound out;
show that they comprehend the stories by answering questions.
Reading Books
Our Aims
Our Approach

Spa Academy Askern deploys a rigorous approach to assessing pupils' ability to independently read.

Using our assessment system, we ensure that the books pupils are given:

are demanding and challenging yet can be read independently as a result of assessing pupils' decoding, comprehension and fluency.
connect closely to the phonics knowledge pupils are taught where necessary.

Staff receive regular professional learning based around the assessment of reading;
Staff receieve professional learning to develop sufficient expertise in the teaching of phonics and reading;
Learning is sequenced so that gaps are assessed and addressed quickly;
Senior Leaders regularly quality assure the books given to pupils, with a particular focus on our vulnerable and lower-attaining readers;
Termly curriculum planning meetings carefully consider the challenge provided by texts used across the whole curriculum.
Developing a 'love' of reading
Our Aims
Our Approach

Spa Academy strives to ensure that our pupils leave us with a love of reading that is evident in the way they:

regularly read for pleasure;
being critical readers, developing personal views on authors and genres;
understand key aspects of Britain's literary heritage;
enjoy reading and listening to stories, poems, rhymes and non-fiction.

All classes taking part in 'Story Time' for 30 minutes at the end of each school day;
Books are carefully selected for their contribution to pupils' cultural capital, vocabulary and potential to spark discussion in the classroom.
Encourage reading at home through Spa's Reading Raffle, rewarding those pupils who read regularly with an invitation to a reading-themed luncheon;
Parents are invited to join their child for reading activities at school.
Pupils visit the library weekly to explore and select a new book.